LOVE Tote Bag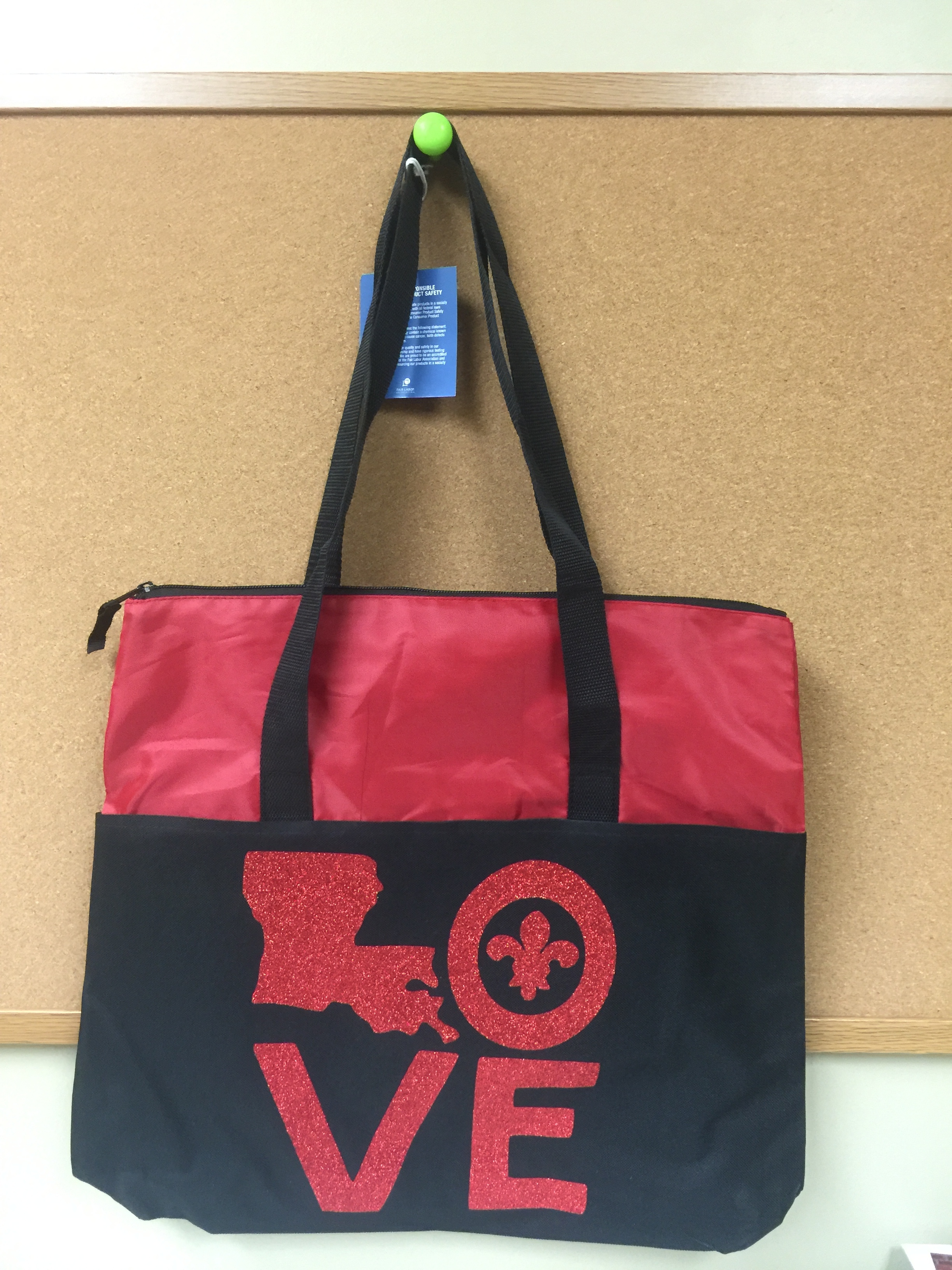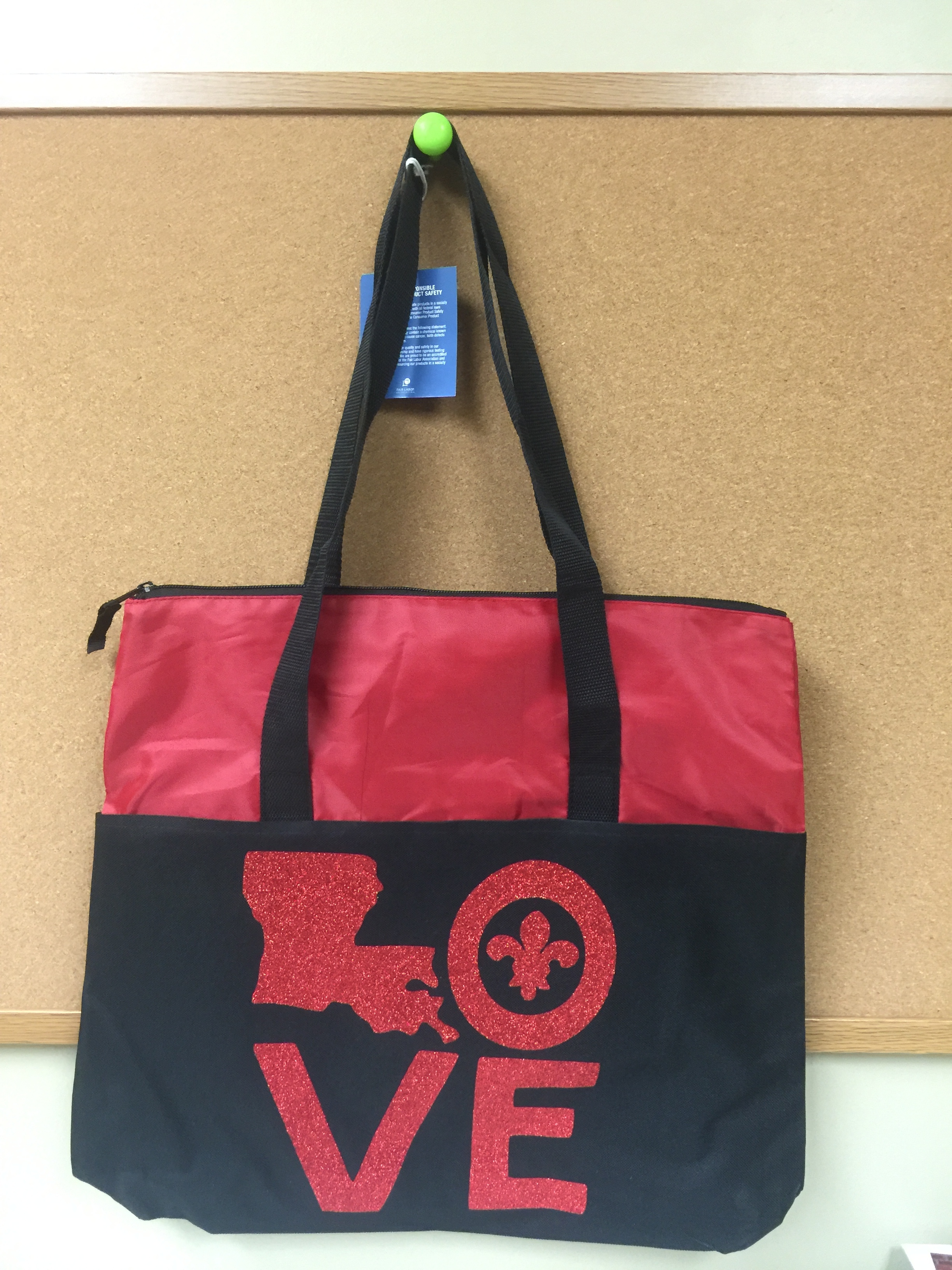 LOVE Tote Bag
Tote bags that have a long strap (for over the shoulder wearing) and zipper. All bags have a front pouch and are black from the bottom to the top of the pouch. The top of the bag varies in colors.
The black part is glitters with a LOVE design that completes the top color. The LOVE is designed as follows: the L is in the shape of Louisiana; the O has a fleur de lis inside; the V and the E are plain block.
All proceeds go toward the NFB BELL ACADEMY of Louisiana.